Electrotechnical Instrumentation
The business segment of electrotechnical instrumentation as part of the Holding is represented by JSC "Electrotechnical Factories "Energomera", the domestic leader in the production of devices and systems for electrical energy metering.
Electrical Energy Meters
Over 29 years
50 000 000 devices
have been put on the market
The full cycle of domestically-made electrical energy metering devices in Russia from design to implementation
Innovative Technology in Instrumentation
During the existence of the company, 6 generations of meters have been produced; each of them has become a technological breakthrough of its time. The modern level of development of products of the "Energomera" trademark is provided by its own Institute of Electrotechnical Instrumentation.
The company is continuously developing production technologies, meeting the market needs for modern devices and high-quality metering systems. Developments in the field of standard international solutions allow promoting the products of JSC "Energomera" not only into domestic markets, but also into the countries of near and far abroad.
> 4 000 000 metering points as part of the creation of an automated commercial metering system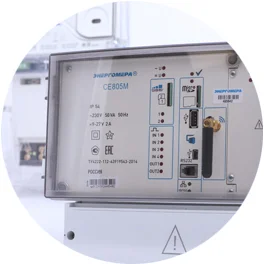 The largest AMI System project in the domestic market
Our own engineering company implements turnkey
AMI System projects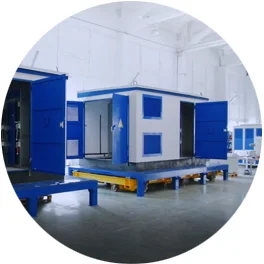 The products are supplied to leading enterprises in the energy, oil and gas and agricultural industries
Supplier of climatic equipment to the 4 largest mobile operators in Russia
Business segment structure
Measuring Equipment Factory "Energomera" (city of Nevinnomyssk)
Stavropol Electrotechnical Factory "Energomera" (city of Stavropol)
Measuring Equipment Factory "Energomera" (city of Fanipal, Belarus)
Corporate Institute of Electrotechnical Instrumentation (CIEI, city of Stavropol)
Engineering company (city of Stavropol)